Careers
The Ultimate Guide to Landing Your Dream Job in Canada
Introduction
Canada stands out as a beacon of opportunity for job seekers from all around the world in today's more globalized world. Canada has grown to be a well-liked choice for job seekers due to its robust job market, rich culture, and booming economy. This in-depth manual will take you step-by-step through the necessary procedures so you can realize your ambition of working in Canada.
Canada, why?
Prior to getting into the intricacies of landing your dream job in Canada, it's critical to comprehend why this North American nation is such a popular option for people who are career-minded. Canada is praised for its high standard of living, first-rate medical treatment, top-notch educational system, and, most importantly, its welcoming and open immigration policy.
Determine Your Eligibility
Finding out if you qualify is the first step towards getting your ideal job in Canada. Numerous immigration routes are available in Canada, including Express Entry, Provincial Nominee Programs (PNPs), and family sponsorships. Find the one that best fits your qualifications and objectives by researching these possibilities.
Check: 10 In-demand Jobs in Canada You Should Definitely Apply to Today!
Enhance Your CV
Potential employers' first impression of you will come from your resume. By emphasizing your talents, expertise, and qualities in a clear and succinct manner, adapt it to the Canadian job market. Make sure it is accurate and contains all necessary information.
Networking
Finding employment prospects in Canada requires a significant amount of networking. Attend trade shows, sign up for groups for professionals, and establish connections with prospective employers on social media sites like LinkedIn. A strong professional network can provide access to undiscovered job prospects.
Online Job Portals for Job Search
Use job-search websites like Indeed, Monster, and Workopolis to look up positions available in your area. These websites give you the option to narrow down your job search by region, industry, and pay.
Business websites
Many Canadian businesses only advertise job openings on their websites. Choose your dream employers, then frequently check their career pages for new job postings.
Job Placements
Think about working with employment agencies that are experts in your industry. These organizations can assist you in finding the ideal position because they have access to industry-specific job openings.
Check: Top Recruitment Agencies in Canada for foreigners
Personalize your cover letter
A unique cover letter should be submitted with each job application. Describe how you meet the requirements for the job in detail and why you are the best applicant. Emphasize your experiences and qualifications that fit the job description.
Do well in interviews
Research the business, practice common interview questions, and demonstrate your excitement for the position as you get ready for interviews. During the interview, present oneself with confidence and wear business attire.
Get an Employment Offer
You'll get a job offer once you've made an impression on your prospective employer. Make sure it meets both your expectations and the law. If necessary, seek legal advice.
Check: Free Visa Jobs in Canada 2023-2024
Managing Canadian Immigration Applying for a Visa
You can now apply for a Canadian work permit after receiving a job offer. Be prepared to provide the necessary paperwork, which varies depending on your particular circumstance.
Medical Exam
A medical examination could be necessary for some visa types. Make sure you do this step right away to prevent delays with your application.
Background Investigation
A clean criminal history check is frequently necessary in order to receive a work permit. Ensure that any possible difficulties are addressed beforehand.
Residence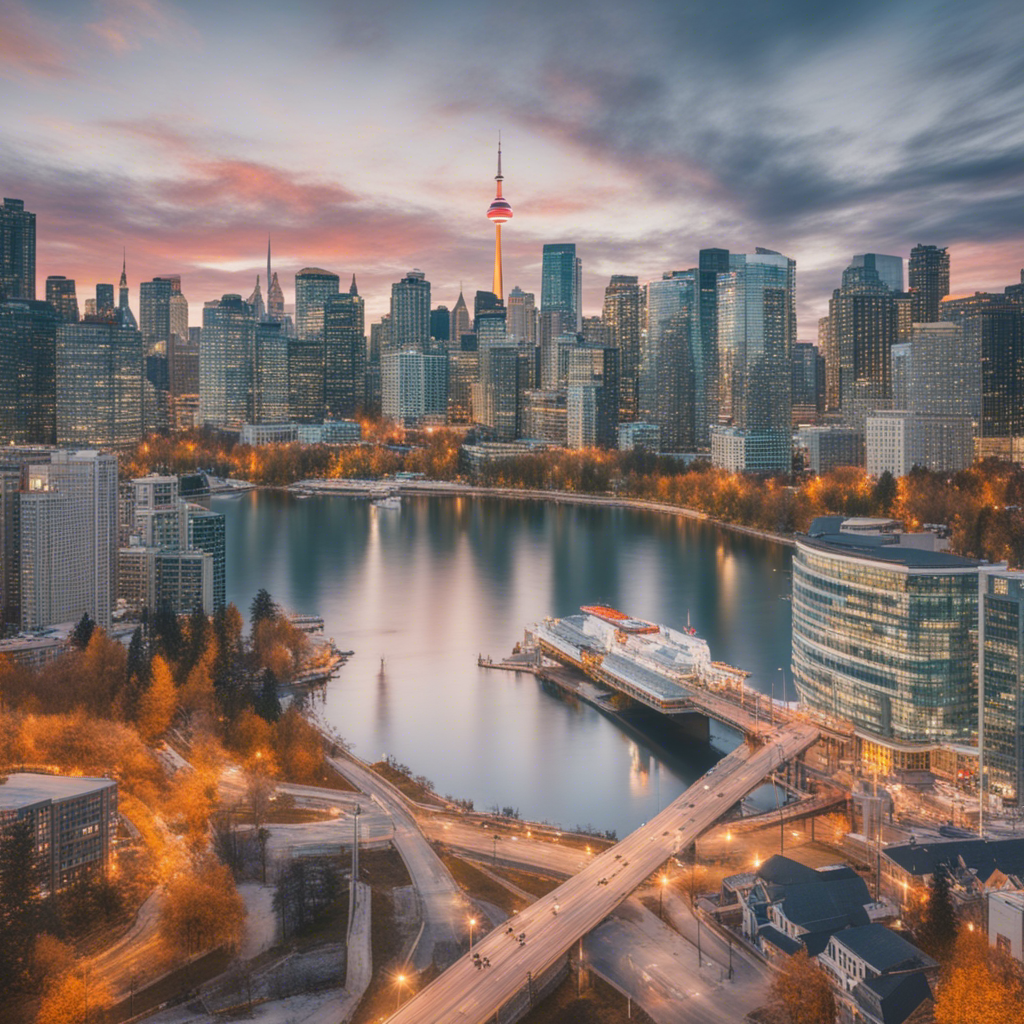 Before you arrive, make arrangements for housing in Canada. You can consider possibilities like leasing a home or apartment or reserving a room in a hotel or hostel.
Banking and medical care
Create a bank account and make sure you will have access to medical care when you arrive. Residents of Canada have access to a publicly supported healthcare system.
Consider adopting Canadian culture
Finally, get acquainted with Canadian culture. To ease your adjustment, become familiar with the culture, traditions, and customs of the host nation.
Conclusion
Finding your dream job in Canada is a thrilling and transformative experience. You now have a road map from this manual to properly complete the process. Remember that preparation and perseverance are essential, and before long you can be living your dream in one of the friendliest and most vibrant nations on earth.
Answers to Frequently Asked Questions
1. Am I eligible to apply for jobs in Canada while I'm still a resident of my country?
Yes, you can submit applications from your native country for positions in Canada. Employers frequently use virtual methods to interview and hire applicants from abroad.
2. What is the Express Entry system and how may it assist with my Canadian immigration?
Applications for permanent residence in Canada are managed by the points-based Express Entry system. It offers talented professionals a fast-track option and may open the door to their ideal position in Canada.
3. Is learning French or English necessary in order to find employment in Canada?
Even while it's not necessarily required, being fluent in either English or French can greatly increase your employability in Canada, especially if your line of work needs excellent communication abilities.
4. If I find my ideal job, can I move my family with me to Canada?
When you land a job in Canada, you can frequently bring your family with you. To aid in bringing families back together in Canada, there are numerous family sponsorship schemes available.
5. How long does it usually take to get employment and move to Canada?
Depending on your individual circumstances and the immigration route you choose, the time frame may change. It's vital to plan ahead and have patience because the procedure could take anything from a few months to a year or more on average.